Population genetics of rapid adaptation and the predictability of evolution

Richard Neher
Biozentrum, University of Basel

slides at neherlab.org/201706_facmtg.html
Evolution of HIV
Theory of evolution
Tracking and prediction of RNA virus evolution
Evolution of HIV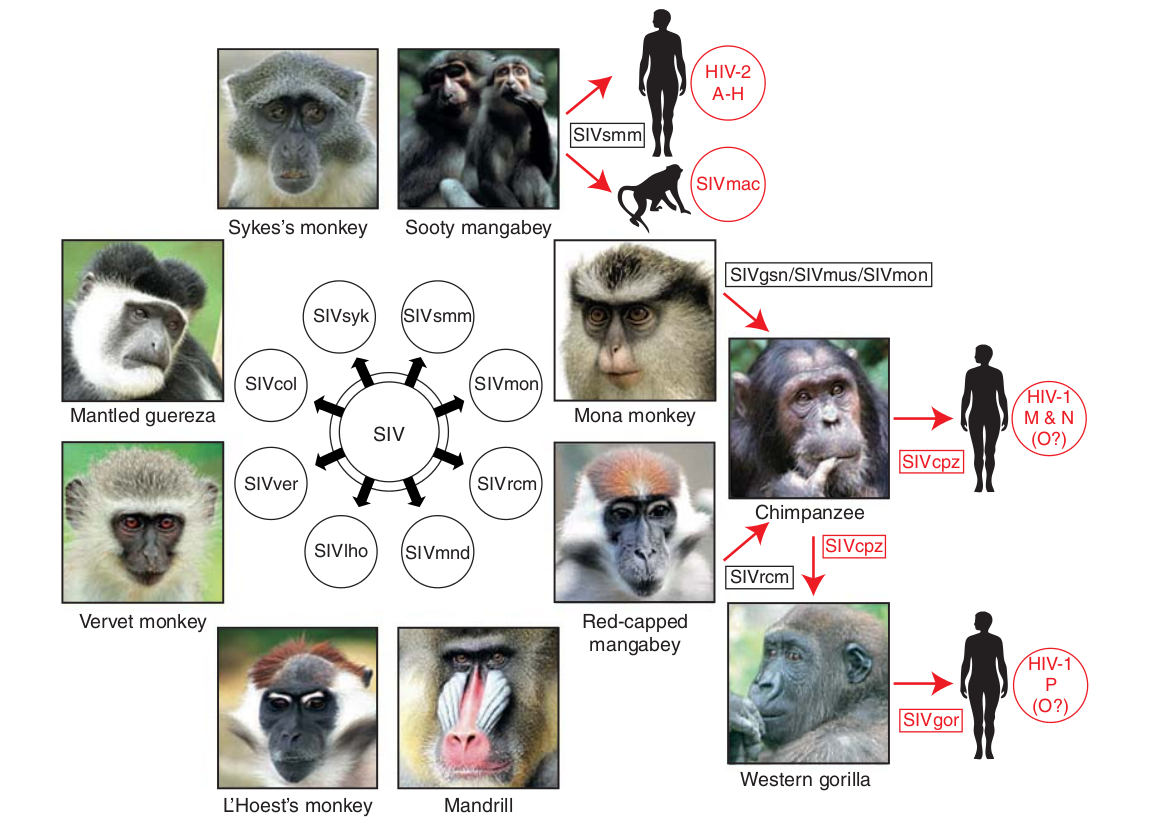 Chimp → human transmission ~1900 gave rise to HIV-1 group M
Diversified into subtypes that are ~20% different
evolves at a rate of about 0.1% per year
image: Sharp and Hahn, CSH Persp. Med.
Population sequencing to track all mutations above 1%
diverge at 0.1-1% per year
almost full genomes coverage in 10 patients
full data set at hiv.tuebingen.mpg.de
Zanini et al, eLife, 2015; antibody data from Richman et al, 2003
Population genetics models
evolutionary processes ↔ trees ↔ genetic diversity
Kingman coalescent
strong selection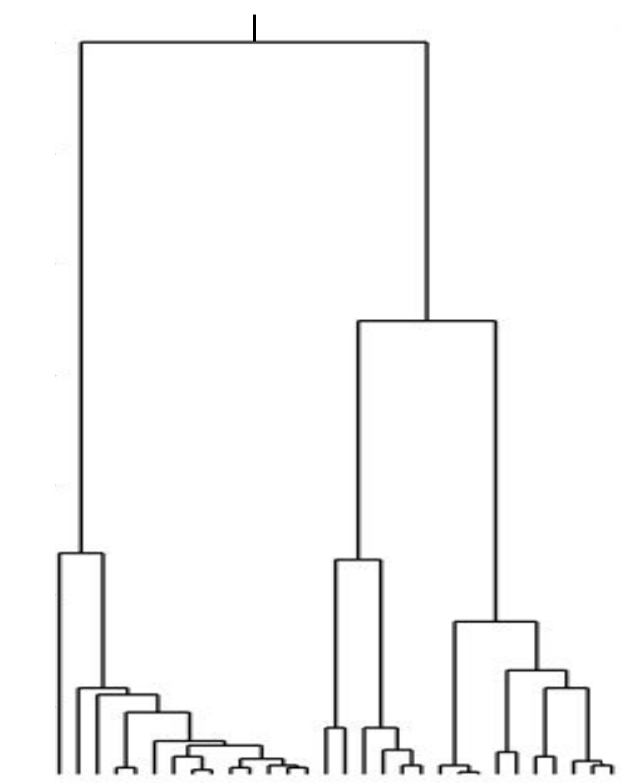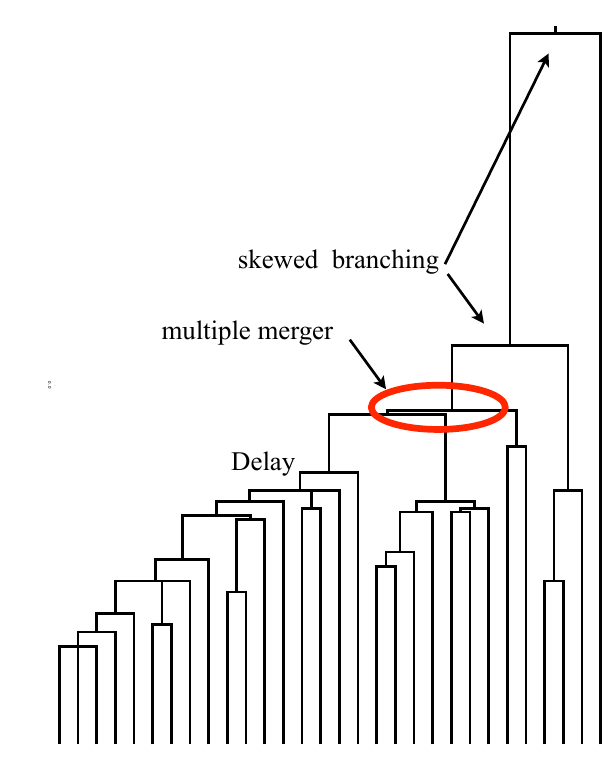 Bolthausen-Sznitman Coalescent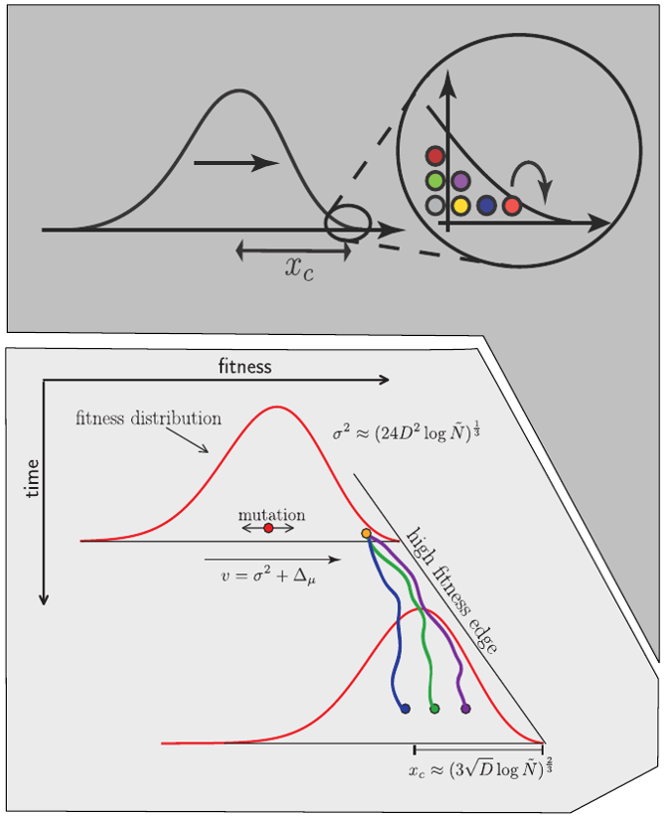 RN, Hallatschek, PNAS, 2013; see also Brunet and Derrida, PRE, 2007
Bursts in a tree ↔ high fitness genotypes
Can we read fitness of a tree?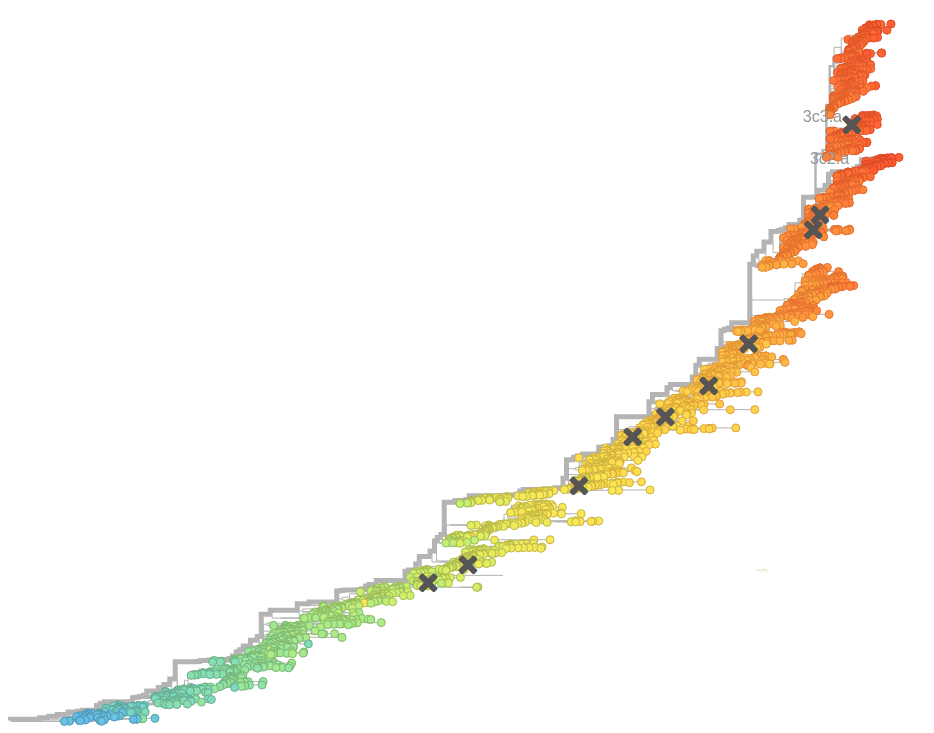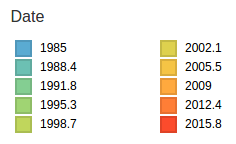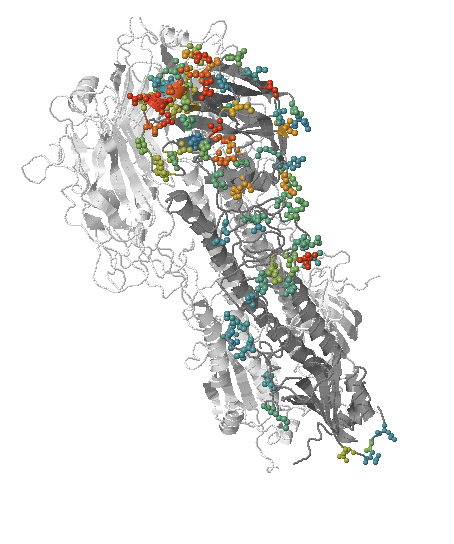 Influenza virus evolves to avoid human immunity
Vaccines need frequent updates
Fitness inference from trees
$$P(\mathbf{x}|T) = \frac{1}{Z(T)} p_0(x_0) \prod_{i=0}^{n_{int}} g(x_{i_1}, t_{i_1}| x_i, t_i)g(x_{i_2}, t_{i_2}| x_i, t_i)$$
RN, Russell, Shraiman, eLife, 2014
Prediction of the dominating H3N2 influenza strain
RN, Russell, Shraiman, eLife, 2014
HIV acknowledgments
Fabio Zanini
Jan Albert
Johanna Brodin
Christa Lanz
Göran Bratt
Lina Thebo
Vadim Puller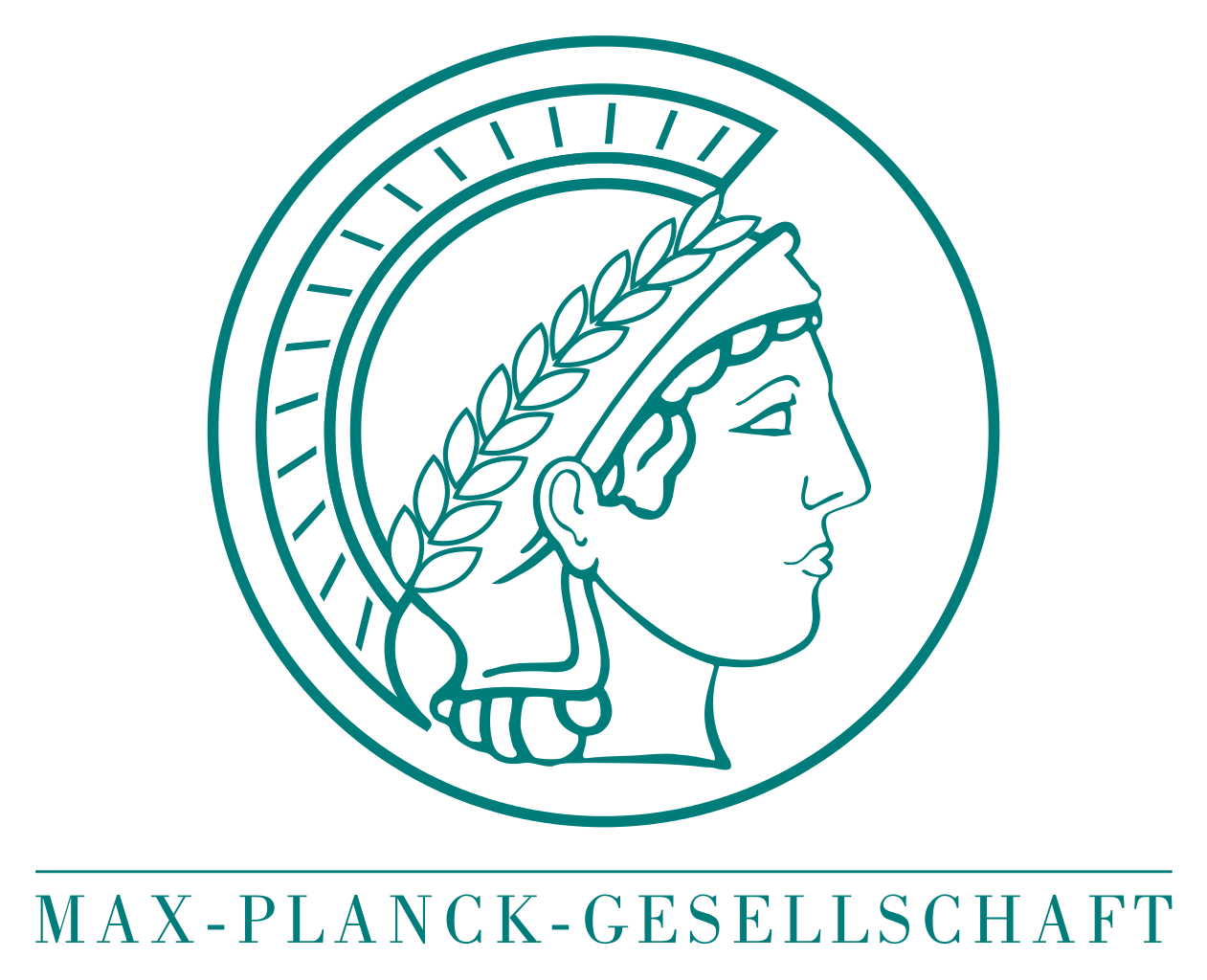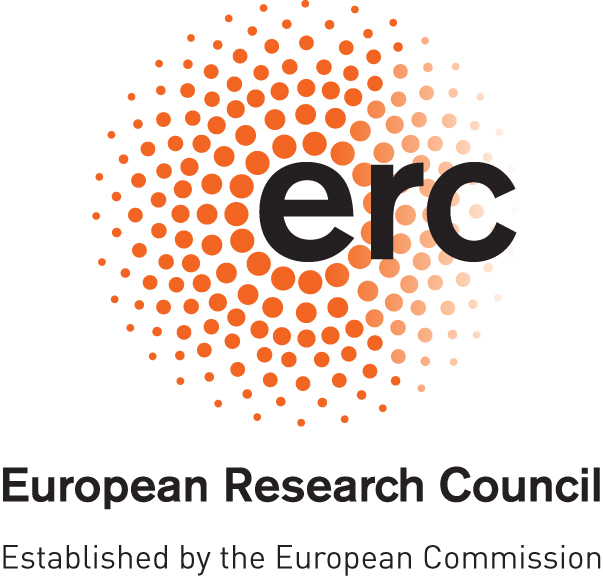 Influenza and Theory acknowledgments
Boris Shraiman
Colin Russell
Trevor Bedford