Recent progress in predictive modeling

Richard Neher & Trevor Bedford
Biozentrum, University of Basel & Fred Hutch Seattle

slides at neherlab.org/201707_Crick.html
Tools and models
Tools (nextflu.org / nextstrain.org)

Flexible display/analysis to HI/FRA data via nextflu
medium term: move to nextstrain with map

prediction


Spotting growing clades: Local branching index
Spotting growing clades: Frequency trajectories
Spotting growing clades: antigenic data
Useful additions?
host age?
flagging of recurrent mutations?
glycosylation
NA, other segments, ...
Prediction: Local Branching Index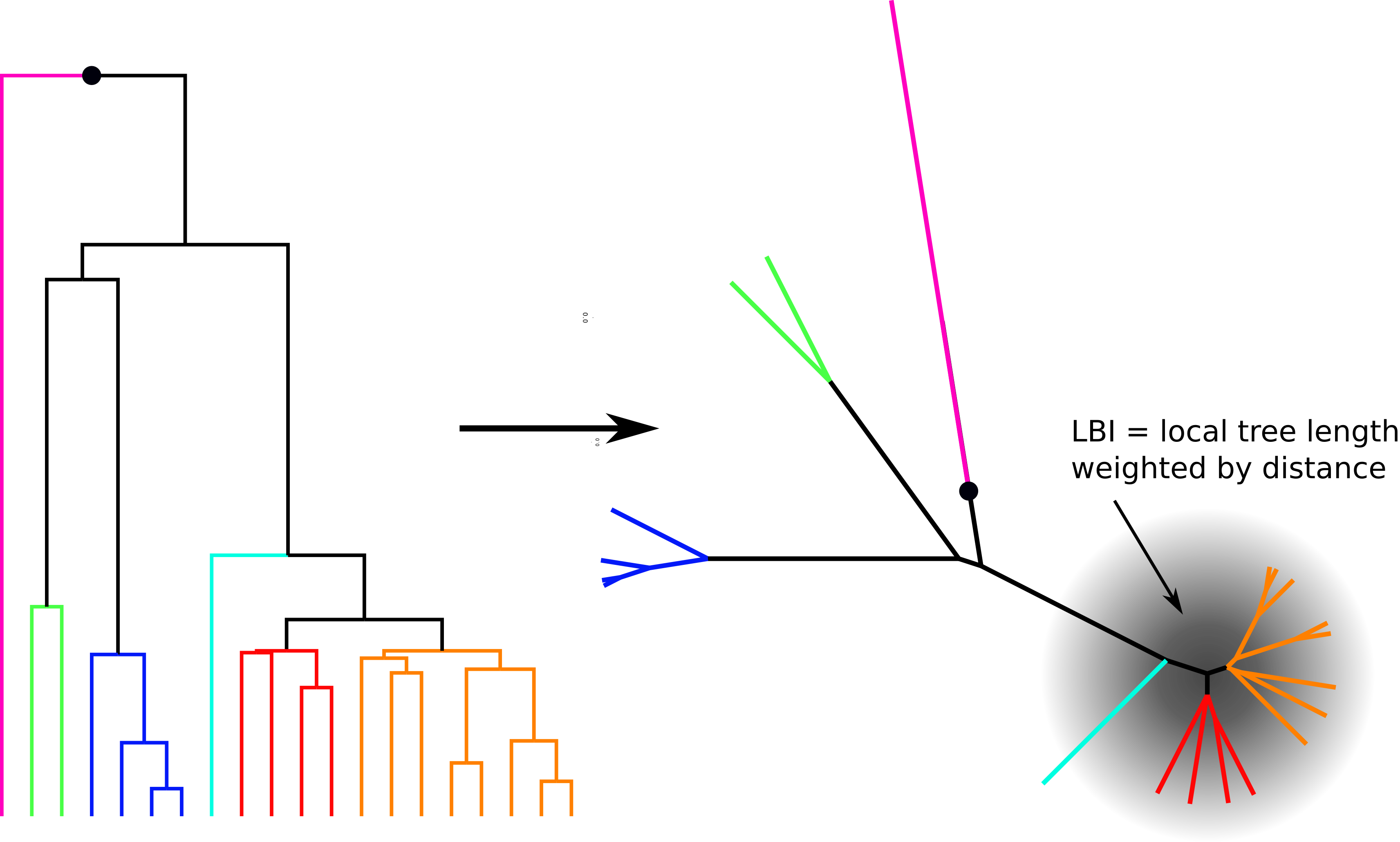 Single time point
agnostic/ignorant of biology
Similar to Luksza/Laessig's phylogenetic component
Prediction: Frequencies
With time resolved data, more accurate extrapolation should be possible
Nextflu estimates smoothed frequency trajectories
Region specific frequencies could use all available data
Concerns regarding oversampling of certains regions/cities
Prediction: antigenic data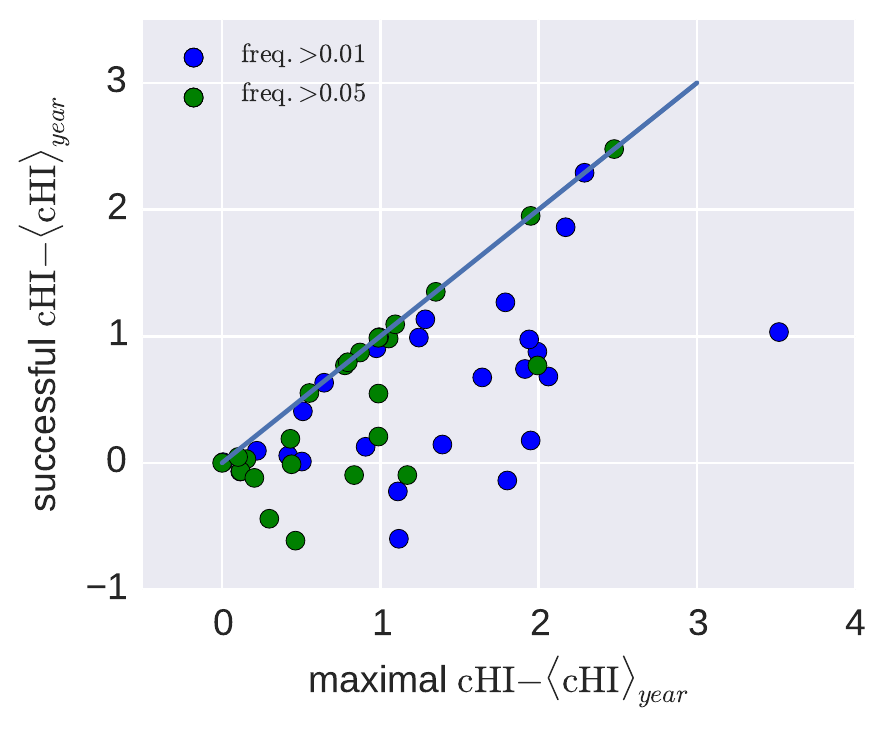 Antigenic advance is associated with success
Small advanced clades nevertheless die out
Challenges
Combining different signals requires parameters
We have only about 20y to train models on
Overfitting is a serious concern
Generate more data: Sequence 200 viruses per year from 1970 - 1995??